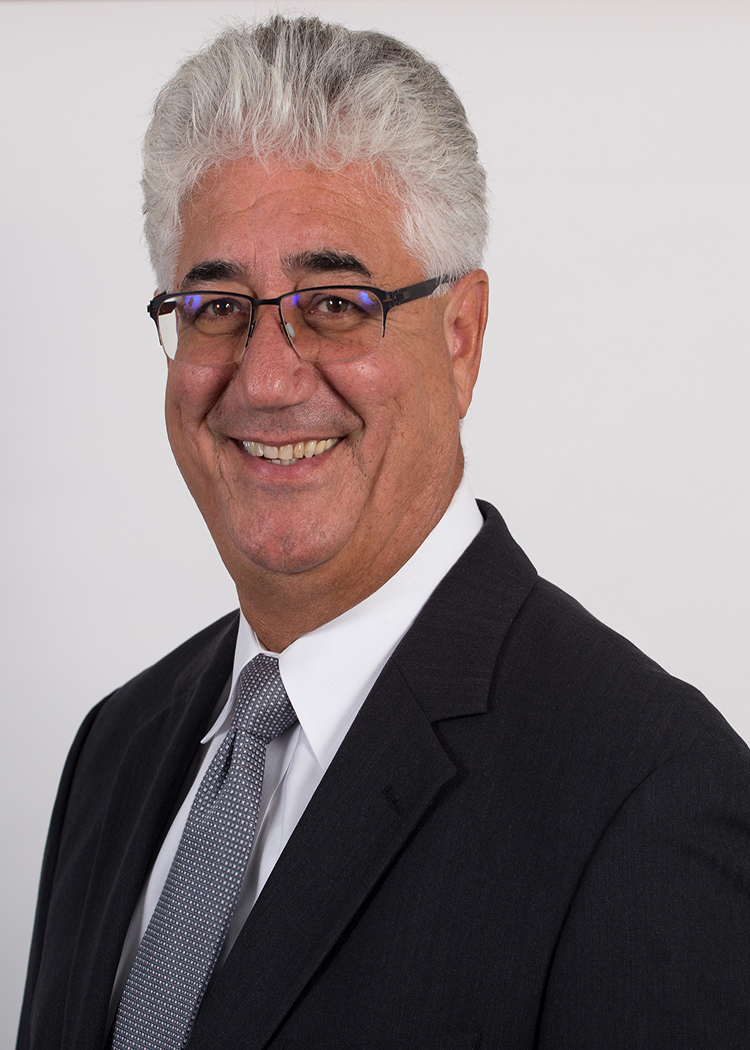 Richard Romano
Licensed Real Estate Salesperson
Phone 631-878-3400 Ext.287
Cell 516-807-0570
"The Real Estate Industry is about more than buying, selling or renting real property; it's about
people. It's about connecting with individuals on both sides of a transaction, understanding their
vision and helping them achieve their goals, and desires when it comes to selling, buying
or renting real property".
Rich combines extensive real estate knowledge with a unique experience in relationship
building/complex negotiations, property management and personal service. His attention to detail
and high ethical standard, coupled with a calm, easy going nature, make working with him a pleasure.
He is a lifelong resident of Long Island with a keen understanding of Long Island's towns and villages.
Having more than 20 years experience helping people achieve their goals, he is dynamic in helping every
client and customer achieve theirs. As a US Navy Veteran, Rich takes particular pride in offering seamless
assistance and guidance to US Service members, Veterans and their families in all their real estate needs.
Call Rich anytime without obligation. He is ready to work for you today!
My Listings
There are no properties.
My Pendings
37 Crooked Pine Drive, Medford, NY 11763
Bedrooms : 4
Bathrooms : 2
$479,000
Neighborhood Road, Shirley, NY 11967
Bedrooms :
Bathrooms :
$149,000
Sold/Rented
Sold
27 View Rd, Setauket, NY 11733
Bedrooms : 4
Bathrooms : 3
$888,000
Sold
43 Justin Circle, Port Jefferson Station, NY 11776
Bedrooms : 4
Bathrooms : 3
$699,999
Sold
3 Miller Farms Ct, Miller Place, NY 11764
Bedrooms : 5
Bathrooms : 4
$625,000
Sold
12 Mare Ln, Commack, NY 11725
Bedrooms : 4
Bathrooms : 3
$599,000
Sold
6 Earl Road, Melville, NY 11747
Bedrooms : 3
Bathrooms : 2
$569,000
Sold
35 Morton Street, Port Jefferson Station, NY 11776
Bedrooms : 3
Bathrooms : 2
$529,995
Sold
2324 Yorktown Street, Oceanside, NY 11572
Bedrooms : 3
Bathrooms : 2
$529,995
Sold
52 Hampton Street, Sayville, NY 11782
Bedrooms : 4
Bathrooms : 2
$529,000
Sold
40 Montana Street, Hicksville, NY 11801
Bedrooms : 3
Bathrooms : 1
$499,995
Sold
280 Newbridge Road, Hicksville, NY 11801
Bedrooms : 4
Bathrooms : 1
$499,900
Sold
85 Howell Avenue, Deer Park, NY 11729
Bedrooms : 4
Bathrooms : 3
$499,500
Sold
1150 Bayview Avenue, Southold, NY 11971
Bedrooms : 3
Bathrooms : 2
$488,980
Sold
210 Jericho Street, East Islip, NY 11730
Bedrooms : 6
Bathrooms : 3
$470,500
Sold
9 Alden Lane, Centereach, NY 11720
Bedrooms : 6
Bathrooms : 3
$449,990
Sold
17 Glenwood Lane, Huntington, NY 11743
Bedrooms : 4
Bathrooms : 2
$449,000
Sold
40 Cedar Street, Central Islip, NY 11722
Bedrooms : 3
Bathrooms : 2
$399,999
Sold
30 Cinderella Ln, Setauket, NY 11733
Bedrooms : 3
Bathrooms : 2
$389,990
Sold
20 Sugarbush Lane, Coram, NY 11727
Bedrooms : 4
Bathrooms : 2
$389,000
Sold
14 Skyview Ln, Stony Brook, NY 11790
Bedrooms : 3
Bathrooms : 2
$374,999
Sold
114 Oak Ave, Shirley, NY 11967
Bedrooms : 4
Bathrooms : 2
$374,990
Sold
56 1st Avenue, Medford, NY 11763
Bedrooms : 3
Bathrooms : 1
$370,000
Sold
412 Oceanside St, Islip Terrace, NY 11752
Bedrooms : 4
Bathrooms : 2
$369,999
Sold
233 Burlington Avenue, Deer Park, NY 11729
Bedrooms : 3
Bathrooms : 1
$369,999
Sold
861 Frankford Rd, W. Babylon, NY 11704
Bedrooms : 3
Bathrooms : 2
$368,999
Sold
473 Bohemia Parkway, Sayville, NY 11782
Bedrooms : 4
Bathrooms : 1
$368,995
Sold
49 Beachfern Road, Center Moriches, NY 11934
Bedrooms : 3
Bathrooms : 2
$368,800
Sold
282 Bridgeport Avenue, Medford, NY 11763
Bedrooms : 3
Bathrooms : 2
$367,000
Sold
207 Park Ave, Shirley, NY 11967
Bedrooms : 6
Bathrooms : 3
$365,000
Sold
209 Young Street, W. Babylon, NY 11704
Bedrooms : 3
Bathrooms : 2
$359,990
Sold
46 Janet Street, Port Jefferson Station, NY 11776
Bedrooms : 3
Bathrooms : 2
$349,900
Sold
8 Pine Drive, Nesconset, NY 11767
Bedrooms : 3
Bathrooms : 2
$349,000
Sold
301 Woods Road, N. Babylon, NY 11703
Bedrooms : 3
Bathrooms : 2
$349,000
Sold
144 14th Street, Deer Park, NY 11729
Bedrooms : 3
Bathrooms : 3
$348,990
Sold
224 E Farmingdale St, Islip Terrace, NY 11752
Bedrooms : 3
Bathrooms : 2
$339,990
Sold
100 Magnolia Drive, Mastic Beach, NY 11951
Bedrooms : 3
Bathrooms : 2
$328,000
Sold
1 Shannon Boulevard, Yaphank, NY 11980
Bedrooms : 4
Bathrooms : 1
$309,999
Sold
61 Putnam Avenue, Patchogue, NY 11772
Bedrooms : 4
Bathrooms : 2
$309,000
Sold
333 South Broome Ave, Lindenhurst, NY 11757
Bedrooms : 4
Bathrooms : 1
$309,000
Sold
5 Dogwood Ln, Miller Place, NY 11764
Bedrooms : 3
Bathrooms : 2
$299,999
Sold
762 Frankford Rd, W. Babylon, NY 11704
Bedrooms : 3
Bathrooms : 2
$299,999
Sold
780 Frankford Rd, W. Babylon, NY 11704
Bedrooms : 3
Bathrooms : 1
$299,990
Sold
550 Atlantic Street, Copiague, NY 11726
Bedrooms : 7
Bathrooms : 4
$299,000
Sold
5 Longleaf Ln, Medford, NY 11763
Bedrooms : 3
Bathrooms : 1
$279,000
Sold
106 Barraud Dr, Pt.Jefferson Sta, NY 11776
Bedrooms : 3
Bathrooms : 3
$275,000
Sold
43 Woodland Drive, Mastic Beach, NY 11951
Bedrooms : 4
Bathrooms : 2
$264,995
Sold
222A Springmeadow Dr, Holbrook, NY 11741
Bedrooms : 3
Bathrooms : 2
$259,990
Sold
21 Aspen Road, Mastic Beach, NY 11951
Bedrooms : 5
Bathrooms : 2
$259,000
Sold
156 Moriches Avenue, Mastic, NY 11950
Bedrooms : 2
Bathrooms : 1
$249,000
Sold
114 Exmore Court, Ridge, NY 11961
Bedrooms : 2
Bathrooms : 1
$239,999
Sold
112 Huguenot Drive, Mastic Beach, NY 11951
Bedrooms : 2
Bathrooms : 1
$239,900
Sold
70 Skyline Drive, Coram, NY 11727
Bedrooms : 2
Bathrooms : 2
$239,000
Sold
9 Soccer Road, Mastic Beach, NY 11951
Bedrooms : 2
Bathrooms : 1
$234,995
Sold
330 Decator Ave, Shirley, NY 11967
Bedrooms : 4
Bathrooms : 3
$230,000
Sold
1059 William Floyd Parkway, Shirley, NY 11967
Bedrooms : 2
Bathrooms : 2
$229,000
Sold
791 Bretton Woods Dr, Coram, NY 11727
Bedrooms : 2
Bathrooms : 2
$225,000
Sold
38 Bedford Ave, Mastic, NY 11950
Bedrooms : 3
Bathrooms : 2
$219,999
Sold
114 A Exmore Court, Ridge, NY 11961
Bedrooms : 2
Bathrooms : 1
$214,999
Sold
189 Southaven Ave, Medford, NY 11763
Bedrooms : 4
Bathrooms : 3
$212,500
Sold
97 Colin Dr, Yaphank, NY 11967
Bedrooms : 3
Bathrooms : 2
$189,990
Sold
184 Ventry Court, Ridge, NY 11961
Bedrooms : 2
Bathrooms : 1
$189,000
Sold
42 Lafayette Dr, Shirley, NY 11967
Bedrooms : 4
Bathrooms : 2
$184,500
Sold
14 Schenk Dr, Shirley, NY 11967
Bedrooms : 3
Bathrooms : 2
$179,990
Sold
121 Clinton Ave, Mastic, NY 11950
Bedrooms : 3
Bathrooms : 1
$164,864
Sold
4405 Wilshire Lane, Oakdale, NY 11769
Bedrooms : 2
Bathrooms : 1
$139,000
Sold
638 Fresh Pond Ave, Calverton, NY 11933
Bedrooms : 3
Bathrooms : 2
$129,999
Sold
244 Jefferson Dr, Mastic Beach, NY 11951
Bedrooms :
Bathrooms :
$59,999