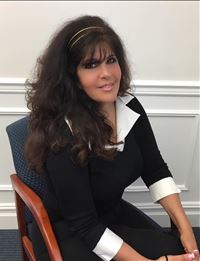 Jacqueline Cucci
Licensed Real Estate Salesperson
Phone 631-878-3400
Cell 631-680-6641
Hello my name is Jacqueline Cucci. I am REALTOR with CENTURY 21 Cor-Ace Realty. Our office has built an outstanding reputation in the community for providing superior service to sellers and buyers for over 50+ years. With the backing of one the most respected company's in the area, I will give you 110% service and personal attention! Are you thinking of Selling your home? I would like to take this opportunity to offer you a "Free" Market Analysis. Are you thinking of Buying a home? Let me guide you through the process, Please Call Me. I know that Buying and Selling a home is a major event in your life and with the Right Agent it makes that event a happy and rewarding one.
My Listings
184 Maywood Drive, Mastic Beach, NY 11951
Bedrooms : 2
Bathrooms : 1
$275,000
My Pendings
There are no properties.
Sold/Rented
Sold
3 Duck Point Rd , Remsenburg, NY 11960
Bedrooms : 4
Bathrooms : 4
$1,295,000
Sold
1 Karen Court, Bayville, NY 11709
Bedrooms : 5
Bathrooms : 3
$599,000
Sold
24 Christine Lane, Yaphank, NY 11980
Bedrooms : 3
Bathrooms : 3
$550,000
Sold
25 Culver Lane, East Moriches, NY 11940
Bedrooms : 4
Bathrooms : 2
$499,000
Sold
56 Ocean Avenue, Center Moriches, NY 11934
Bedrooms : 2
Bathrooms : 1
$479,000
Sold
27 Culver Lane, East Moriches, NY 11940
Bedrooms : 2
Bathrooms : 4
$475,000
Sold
367 Broadway Greenlawn , Huntington, NY 11743
Bedrooms : 5
Bathrooms : 3
$439,000
Sold
7 Lilly Court, Moriches, NY 11955
Bedrooms : 4
Bathrooms : 3
$425,000
Sold
5 West Drive, Bay Shore, NY 11706
Bedrooms : 3
Bathrooms : 1
$399,999
Sold
19 Flower Road, Mastic Beach, NY 11951
Bedrooms : 3
Bathrooms : 1
$345,000
Sold
107 Monroe Drive, Mastic Beach, NY 11951
Bedrooms : 3
Bathrooms : 1
$305,000
Sold
89 Stuyvesant Avenue, Mastic, NY 11950
Bedrooms : 3
Bathrooms : 1
$300,000
Sold
98 Brushwood Drive, Shirley, NY 11967
Bedrooms : 3
Bathrooms : 1
$300,000
Sold
11 Saint George Drive, Shirley, NY 11967
Bedrooms : 3
Bathrooms : 2
$249,900
Sold
25 Oneill Avenue, Bay Shore, NY 11706
Bedrooms : 2
Bathrooms : 1
$224,888
Sold
88 Laurelton Drive, Mastic Beach, NY 11951
Bedrooms : 3
Bathrooms : 2
$179,000
Sold
47 Saint George Drive, Shirley, NY 11967
Bedrooms : 4
Bathrooms : 3
$169,990
Sold
85 Wood Avenue, Mastic, NY 11950
Bedrooms : 4
Bathrooms : 1
$159,000