Testimonials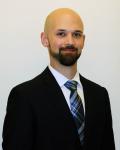 SAMUEL SANTAPAOLA STATEN ISLAND NY
Fri, 30 Oct 2020
DAVID WAS VERY HELPFUL ON THE SALE OF OUR HOME AT 2 OLIVE RD MASTIC BEACH NY!!
Curt Glasmann, Arizona
Sat, 25 Jan 2020
David did an outstanding job, in some pretty tough circumstances. He stayed with it, through some challenges, from the buyers. Very professional and very thorough, until the very end. I was selling this property from across the Country. David made it very easy.
Click Here to See More Reviews